Zig Zag Stairs:  featured Architectural and Engineering Staircases Solutions 
Zig Zag Stairs are specially designed to meet all requirements for commercial buildings where closed risers are normally required.  They are  however becoming more and more popular in private homes. Thanks to the use of new materials as Corian, resins, acrylics and others the Zig-zag Staircase is always appreciated by interior designers and architects.
New York Stairs West Village
Powder Coated Steel Zig zag lateral stringers, steel steps and closed risers, stylish glass railing.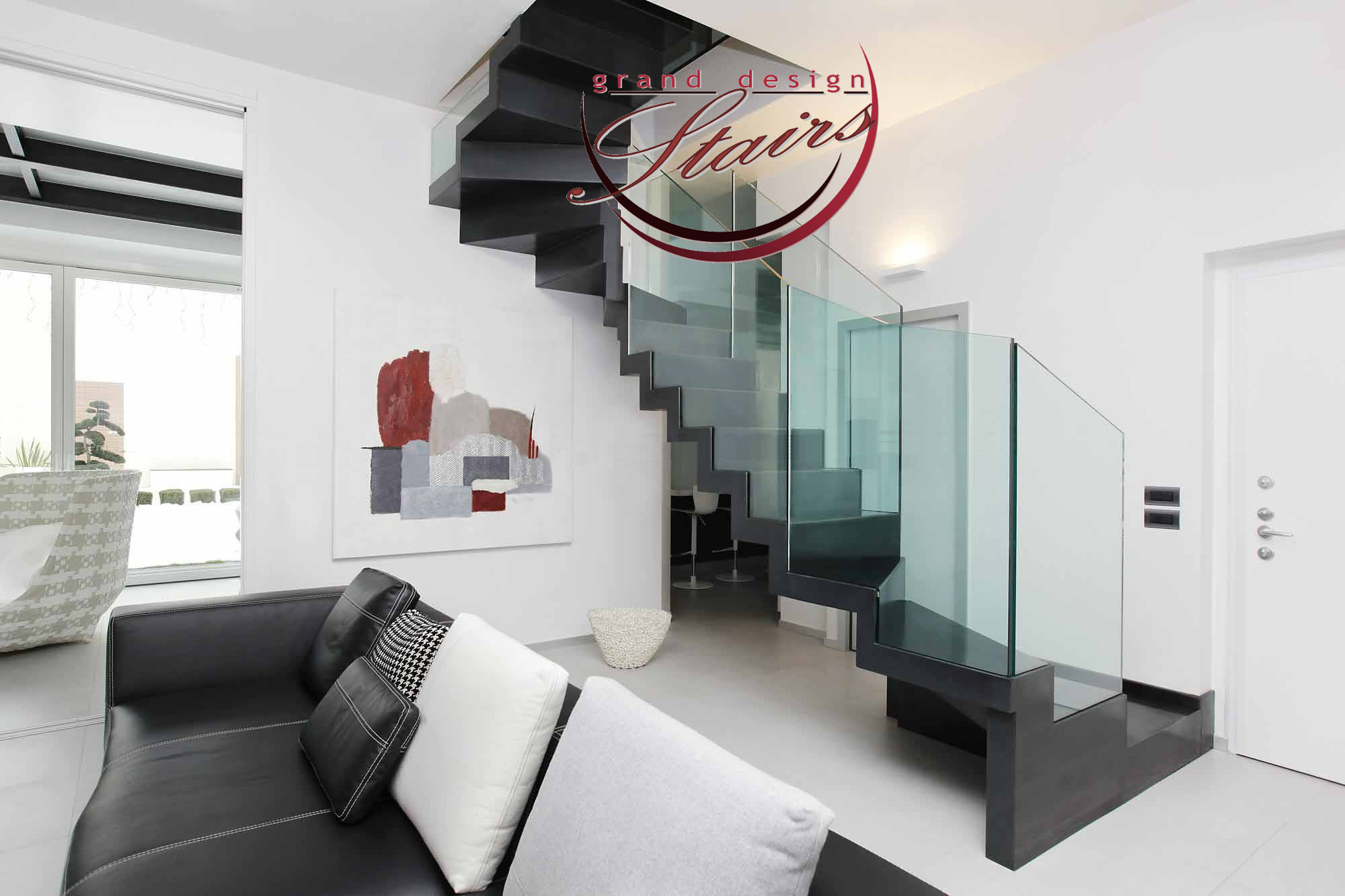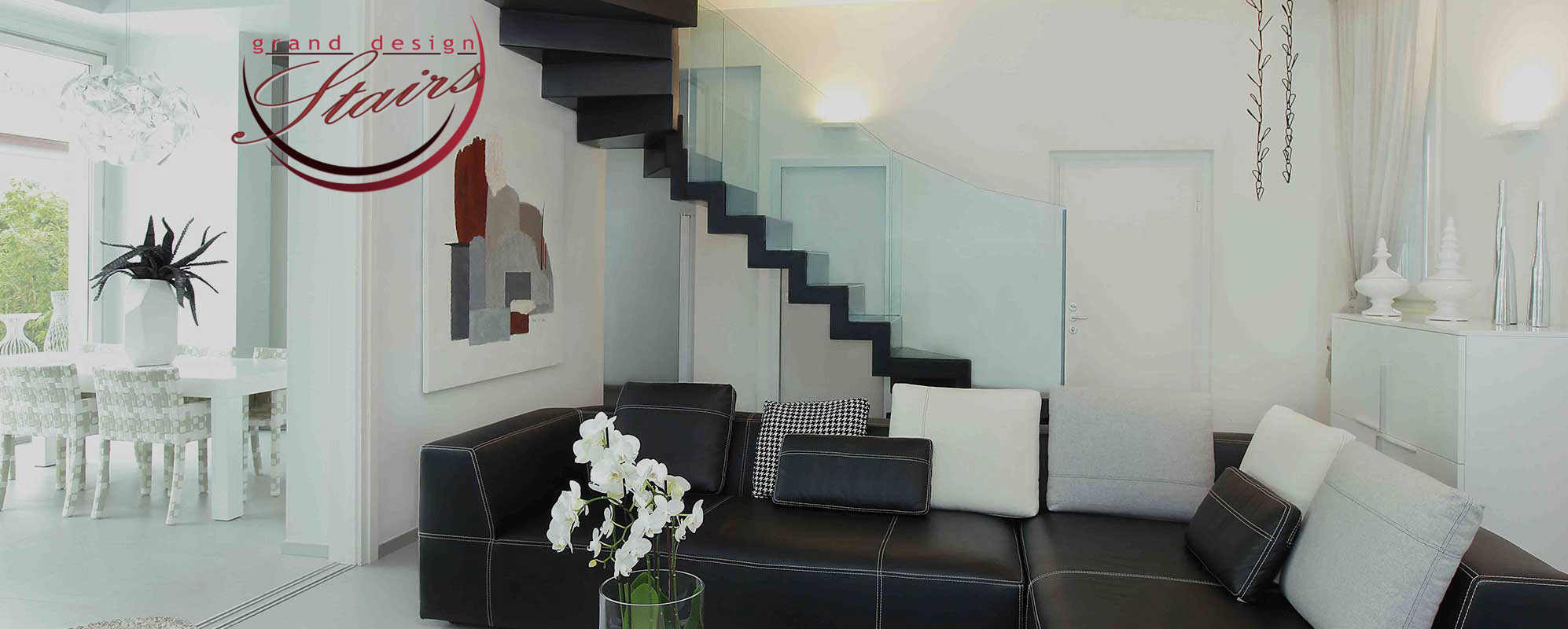 Modern Zig Zag Staircase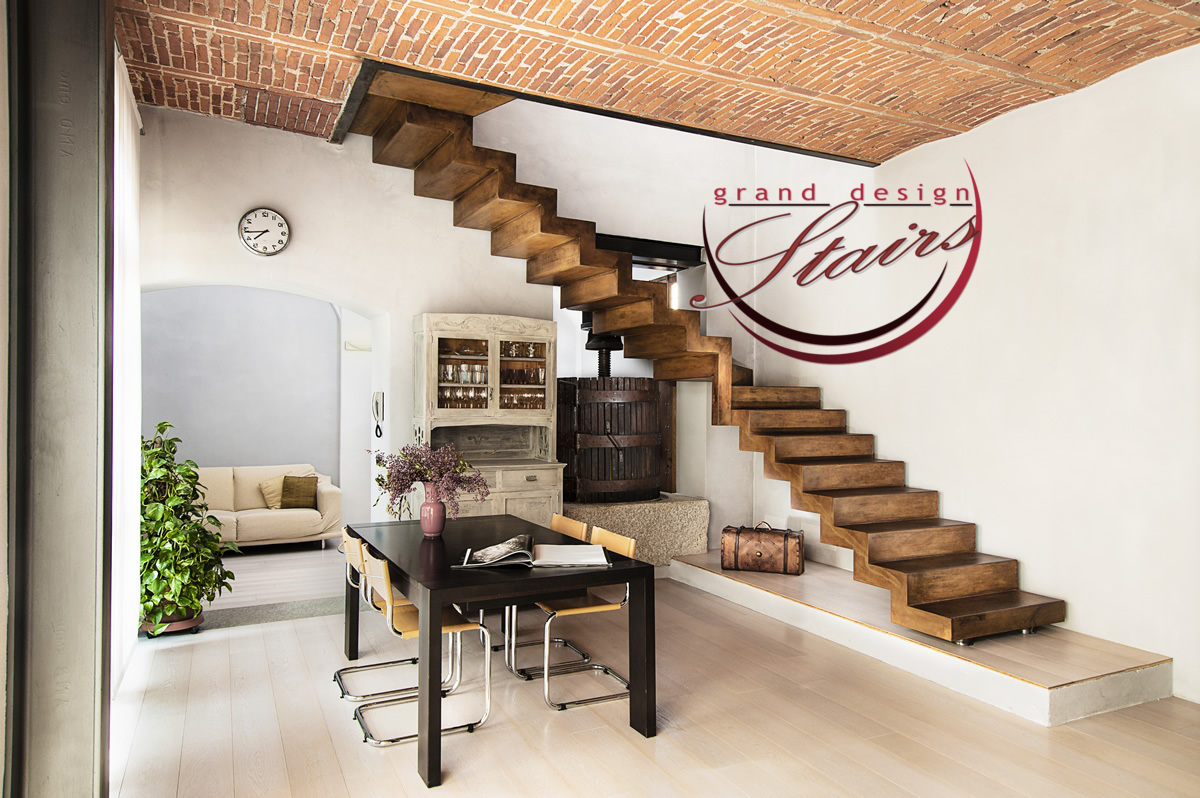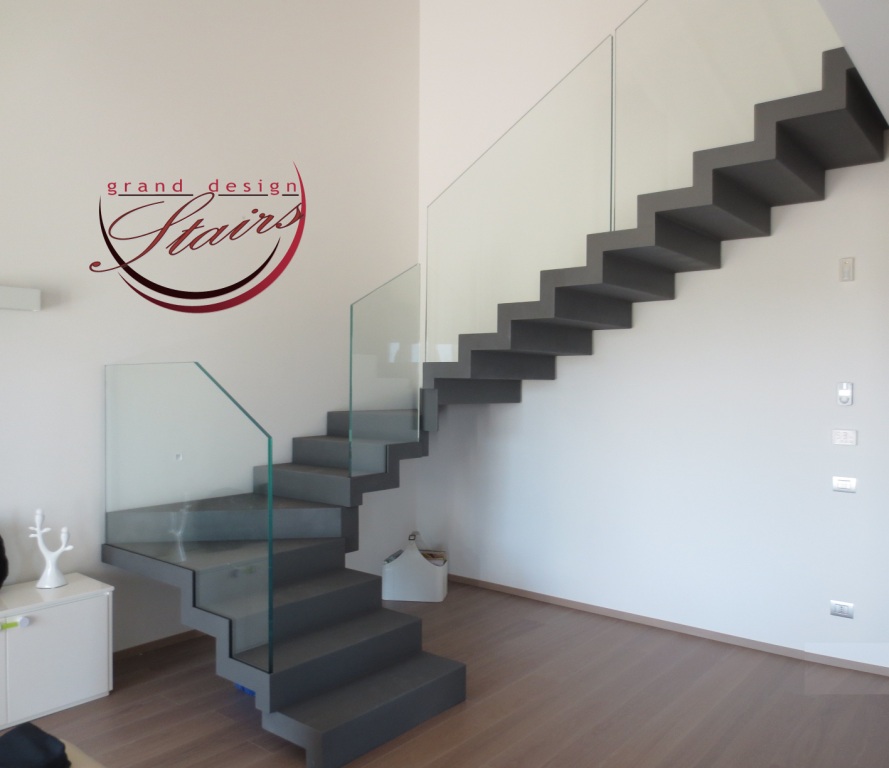 Grey Steel Zigzag Staircase
The engineering involved in the design and construction makes this staircase style very adaptable to any type of finish.
Eclectic and very adaptable you can decide to clad it with any type of  wood, carpet or tiles or  just apply resin to match flooring or kitchen countertop.
Invisible supporting structure and invisible fixing screws.  Those "closed risers Staircases" owe their trendy look to the zigzag line created by the continuous flow of treads and risers.
Beside the very elegant style the Zig-zag Staircases offer a unique  structurally sound solution. We recognize them as the most easy and safe stairs to climb.
Zig Zag Stairs Design, Concept and Construction
There are many different systems to achieve a unique Zigzag Staircase Solution. Depending on the requirements on site, we can manufacture treads and risers in sections.  Stairs Fitters will then hence screw or weld the sections on site. As option we can produce the closed risers staircases as a unique precast block just ready to be fitted.
Our designers can plan the best  solution for any construction style and suggest the best option possible.
Stair design styles
No limits for the Zigzag  Stair layout, hence the shape of stairs can be straight, quarter turn, half turn, helical, curved and spiral.

Material Choices and Finishes
As for all our stairs projects, the choice of materials are near infinite.
We supply steps in different types of wood, assorted glass styles and designs, resins and even stones. We tailor the railing to the selected interior design.  Frameless glass railing is the most popular nowadays, hence it perfectly suits any interior design style adding elegance and light to the whole room.
Our suggestion for a  more traditional look is a variety of wrought iron, powder coated steel or wood spindles and rods available in different designs and patterns.
Featured Details of our Zig Zag Staircase
With no visible support but folded steps and closed risers, this extremely solid staircase will make the difference either in your  own house, or your work space, office, restaurant and shop.