Wood Stairs:  Neverending Beauty,  Elegance and Style
Wood Stairs and Timber Staircases give elegance and personality to any Home Design.  Timber staircases components add warmth and texture to any décor. A stunning wooden staircase can change the entire look of a home.
Exclusive Classic All Wood Stairs , Straight or Curved Stairs entirely custom made for traditional  interior design houses or  combined with glass railing for a Modern Design.
Moscow Stairs Smolensk Square
Classic and Modern Stairs design, the beauty of wood and the brightness of glass.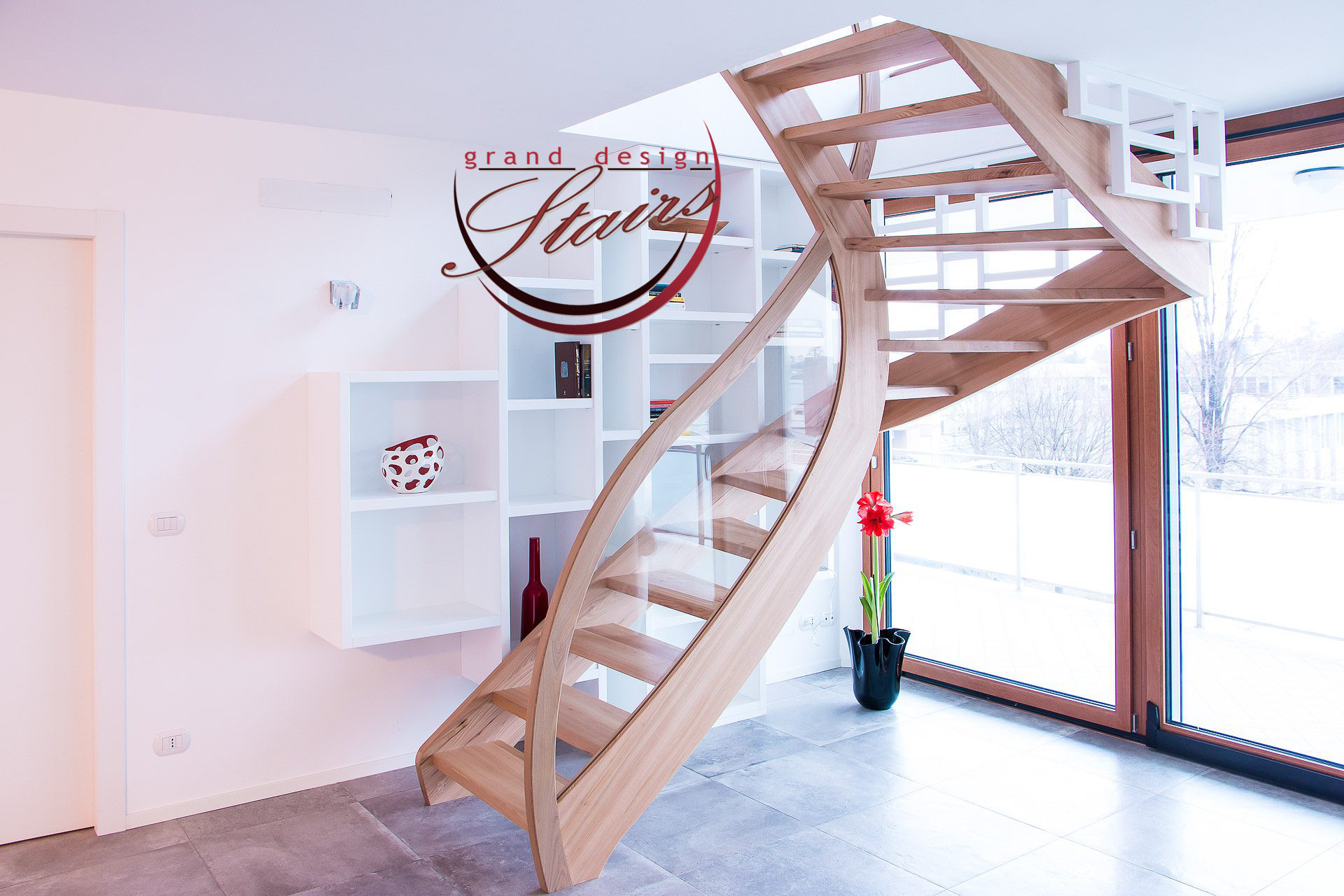 Samara Stairs Prospekt Kirova
Elegant Oak Staircase with oak stringers and steps. Glass railing with round oak handrail. Led lights on stringers to add an exclusive touch of class. Iroko, mahogany, walnut are possible alternative wood choices.
Paris Stairs Rue de Belleville
Stylish all-wood Staircase with bleached white finish. Wood railing with full panels, shaped at bottom following treads and riser profiles. Stairs Design with closed railing also possible.  Huge selection of wood types and stains to match with your interior design.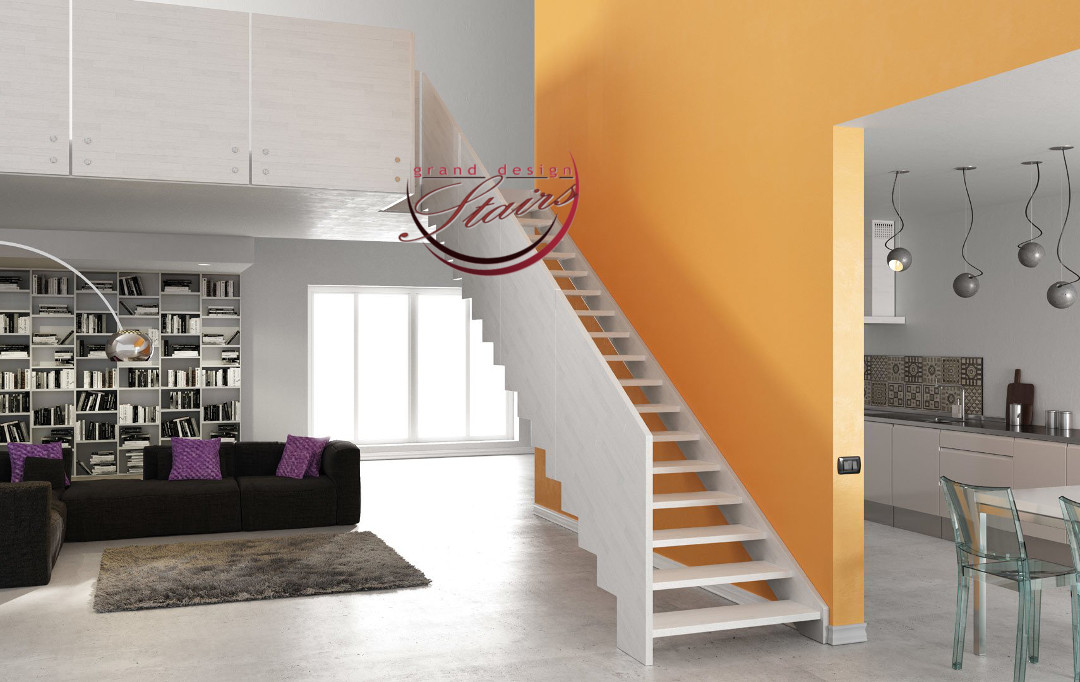 Stairs design styles
No limits for the Wood Stairways layout: straight, quarter turn, half turn, helical, curved and even S-shape.
Moscow Stairs Arbat District.
Curved oak luxury stair with closed risers. The railing has curved handrail, turned spindles and handcrafted extraordinary newel posts at staircase entrance. A real masterpiece in the atrium of this luxury home. Beautiful curved landing balustrade at first floor to match stair railing design.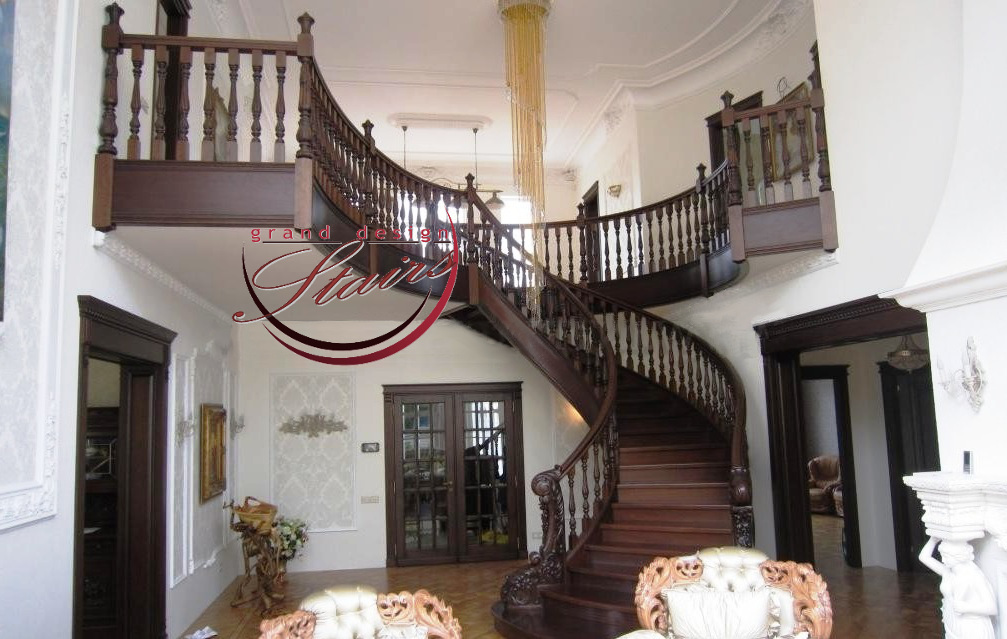 Colours Choices and Finishes
The wood choices, finishes and stains are near infinite. To enhance the natural beauty of the wood we suggest the brushed finish on solid oak, beech,walnut or other timber.

Featured details of Wood Stairways Parts
Steps with special rounded shapes, luxury turned newel posts, curved winding handrails all wood components carefully designed for a unique lifetime look.