The magnificent world of Spiral Stairs:  Stunning twisting design for our exclusive Spiral Stairs Creations
Spiral Stairs have always been conceived and used mainly as utility or secondary stairs.  They have nowadays become a statement in many domestic and commercial places. Thanks to the sinuous and attractive Twisted Stairs Design, the spiral staircase is able to bring a distinctive touch of class to any interior design.
In the last years we have hence focused our expertise and engineering in the development of unique smart Stairs Solutions for any application.
We design the spiral stairs to be the master element  in every house and commercial place. Our design is especially relevant when huge diameters are required (diameters up to 3000 mm and higher).  All our stairs models fully comply any required  building regulations.
Los Angeles Stairs Avalon Boulevard
Spiral Stairs with beech, oak or walnut steps. Engineered powder coated stringers, curved glass railing sandwiched into stringers. No visible fixings. Simple, elegant and attractive Spiral Staircase Design.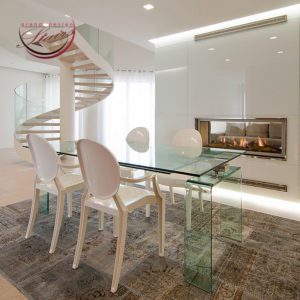 Unique Staircases Design, Concept and Manufacturing
Our main efforts in developing unique stairs solutions are focused to enhance featured details and boost the endearing winding style of the spiral stairs. Particular engineering is involved in hiding all fixing elements and screws, to make a distinctive masterpiece of architecture and design solutions.
We can customize each stair following client desires and matching the whole interior design.
St Petersburg Stairs Nevsky Prospekt
Stunning Glass Spiral Stair masterpiece. Our latest glass spiral stair proposal for offices or stores. A unique Glass twisted Staircase Design for an exclusive interior design.
Stainless steel and glass combined together to accomplish an astonishing unique architectural stairway. Boxed stainless steel centre coloumn stainless steel stringer, glass treads and curved glass railing. Led lights on  glass are the final distinctive touch to further enhance the brilliancy of this stair. Exclusive fusion of glossy stainless steel and bronzed glass for a futuristic interior design.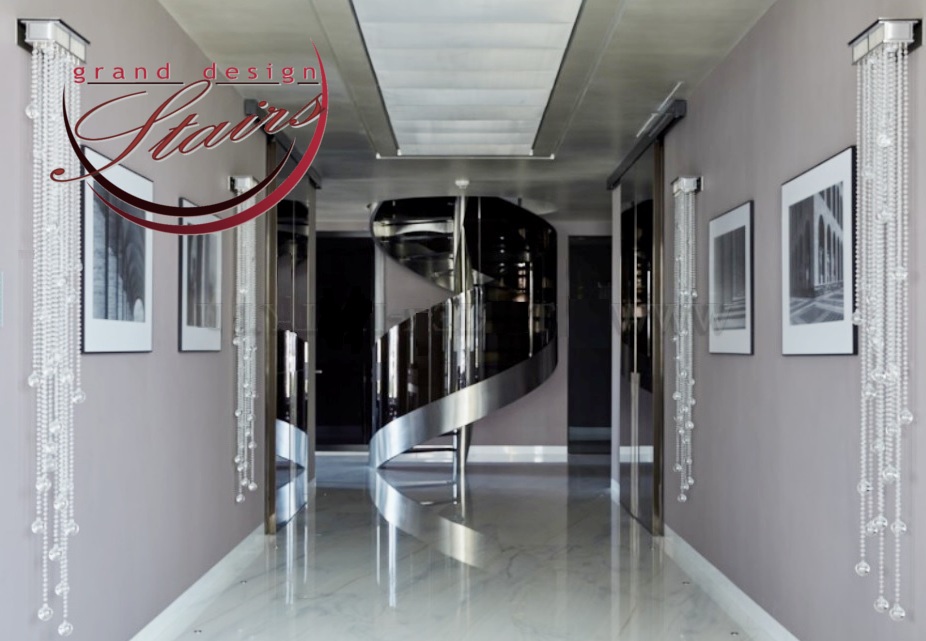 Stair design styles
Contemporary, Modern, Classic, Industrial…….. We manufacture Spiral Stairs perfect for  any architectural style.
More ideas for Residential or Commercial Spiral Stairs are available on our web site.
London Stairs Maddox Street
Unique Spiral Stairs with stainless steel and glass balustrade. Special Designs for offices, shops, restaurants and show rooms. Custom style available for home design.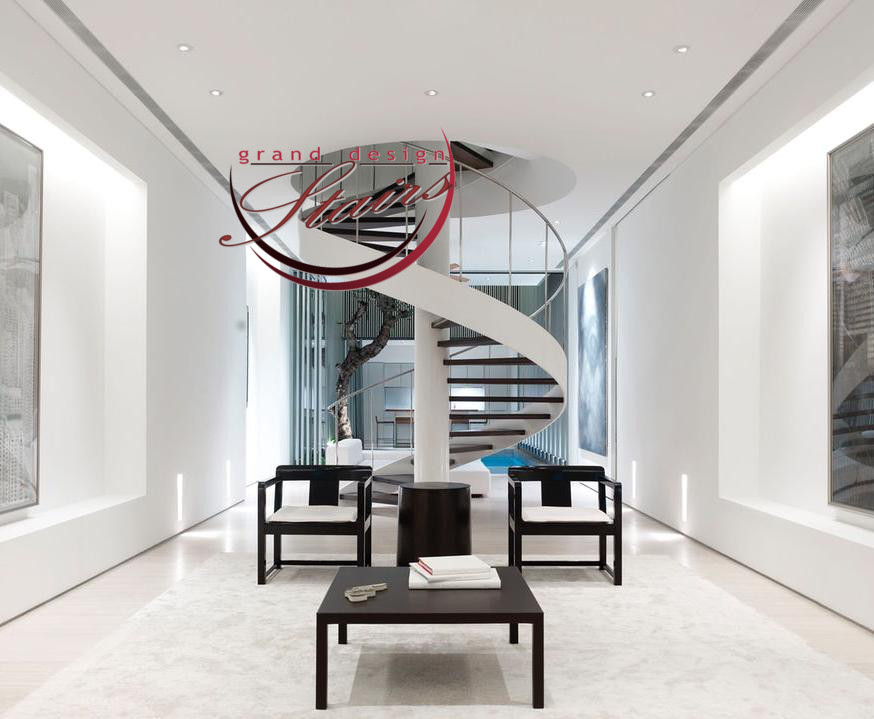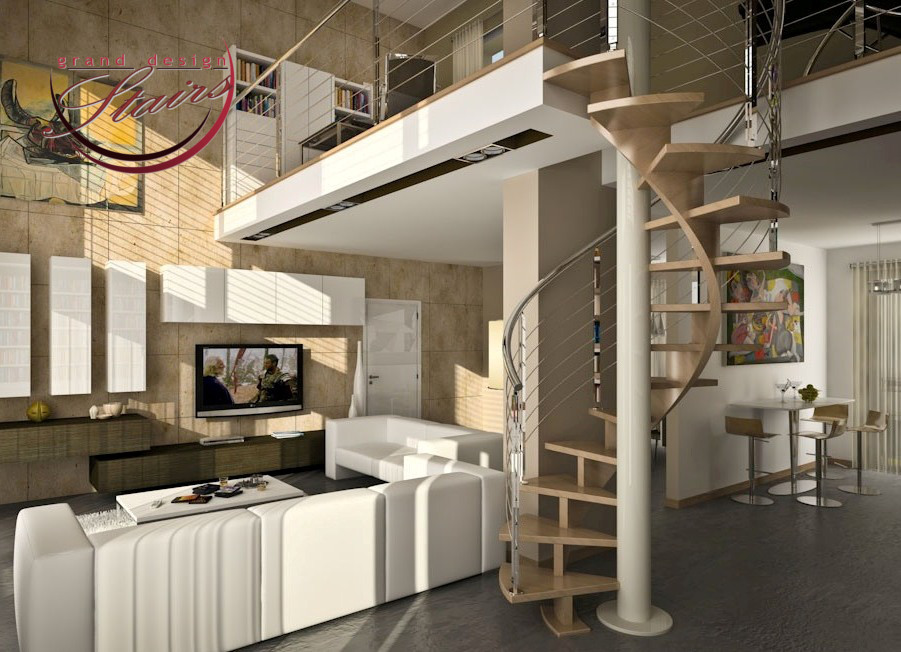 Stairs Material Choices and Finishes
Architects, interior designers and clients can decide to set their own rules when choosing materials and finishes. Every project is exclusive and unique, therefore we are happy to  give general guidelines to achieve the best bespoke staircase design idea. Our designers can propose a huge range of possibilities for stairs finishes materials selection.
We design stainless steel stairways components with rough and matt finish, or smooth and polish brushing.
Our proposal for steel stairs parts is for  matt or glossy powder coatings. We can finish the steel parts with special spray colors on request. Glass elements transparent or colored, smooth or with non-slip surfaces with special textures or led lights.
London Stairs Conduit Street.
White elegant Steel Spiral Staircase with bleached beech steps, twisted center column and lateral fascia. Stainless steel handrail to add a touch of luxury to the Stair Design.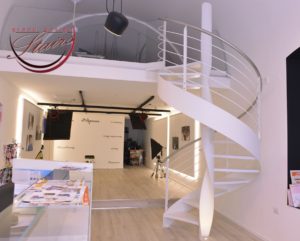 London Stairs – Regina Road.
Spiral Stairs with beech, oak or walnut steps. Engineered curved timber railing and twisted centre pole design. No visible fixings. Modern and Stylish Spiral Staircase Design.