Open Stairs: a sense of lightness and open space
Open Stairs also called Flights Staircases or Straight flights Stairways gives a sense of lightness and open space. Depending on the room available the choice can be from a straight flight, to a quarter turn or a half turn, L-shape and U-shape. Different combinations are also possible when walls are not straight and square.
Treads can be made of nearly any material, such as wood, mild steel, stainless steel, glass, acrylic, marble, granite and stones. Railings and landing balustrades are available in different designs and materials. Designs with steel or wood closed risers is another possible choice.
Samara Stairs Prospekt Kirova
Elegant Oak Staircase with oak stringers and steps. Glass railing with round oak handrail. Led lights on stringers to add an exclusive touch of class. Iroko, mahogany, walnut are possible alternative wood choices.
Paris Stairs Rue de Belleville
Stylish all-wood Staircase with bleached white finish. Wood railing with full panels, shaped at bottom following treads and riser profiles. Stairs Design with closed railing also possible.  Huge selection of wood types and stains to match with your interior design.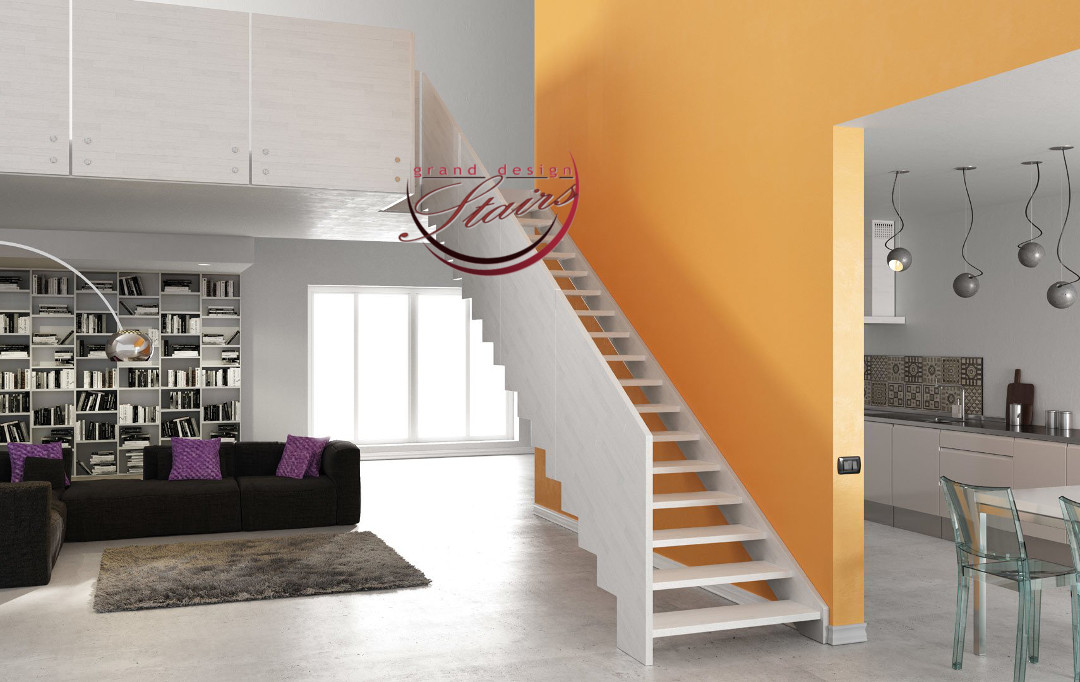 Rome Stairs Via Laurentina
Steel Staircase with oak treads, steel stringers and stainless steel railing. Than ks to its position in the room this simple design staircase becomes the real protagonist of the whole interior design.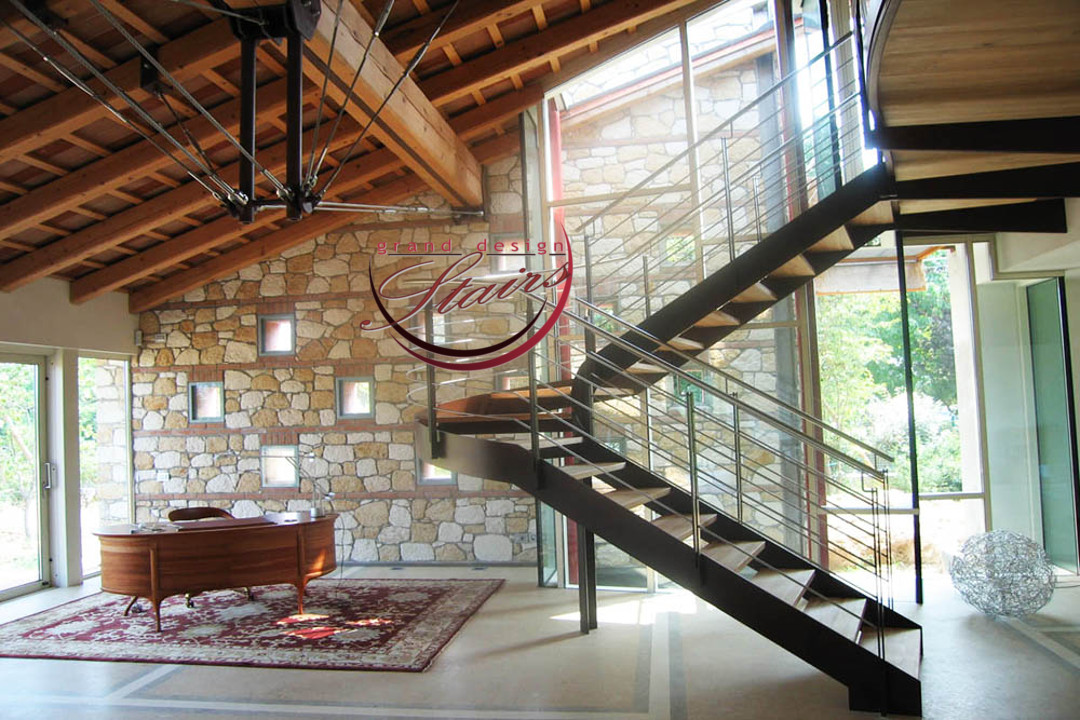 Steel Staircase with stainless steel railing
Durban Stairs Innes Road
Steel Staircase with beech treads, steel stringers and wrought iron railing. Simple Stair Design that gives elegance to a minimalist and traditional Interior Design. With its functional layout, this staircase is very comfortable and cosy.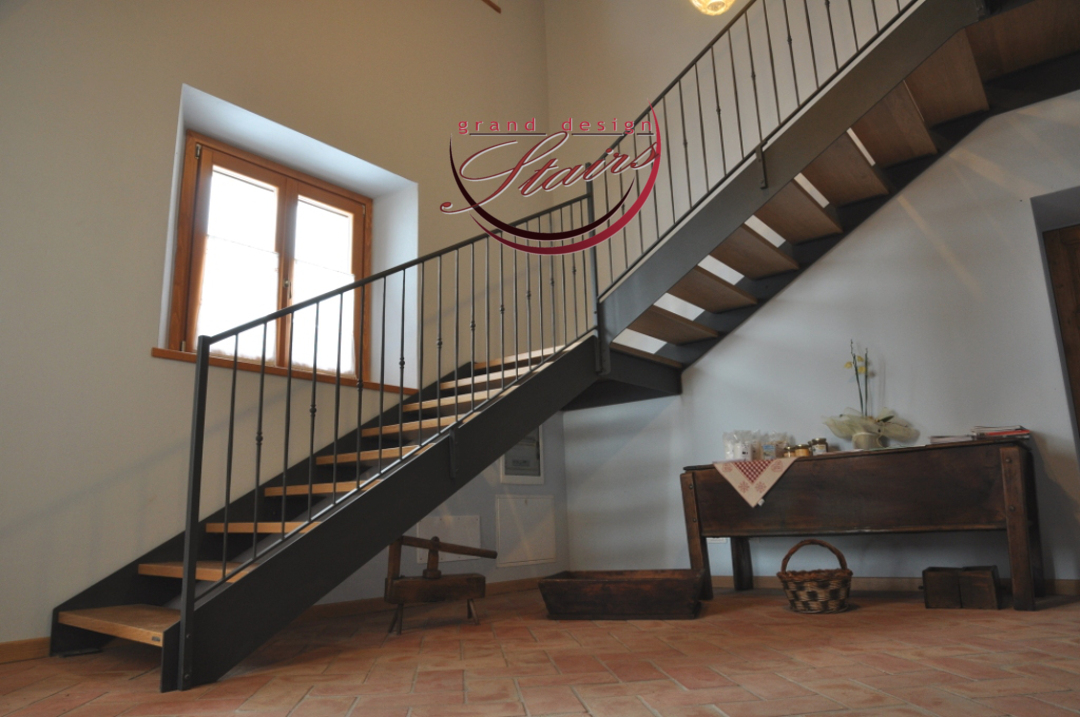 Steel Staircase with wrought iron railing